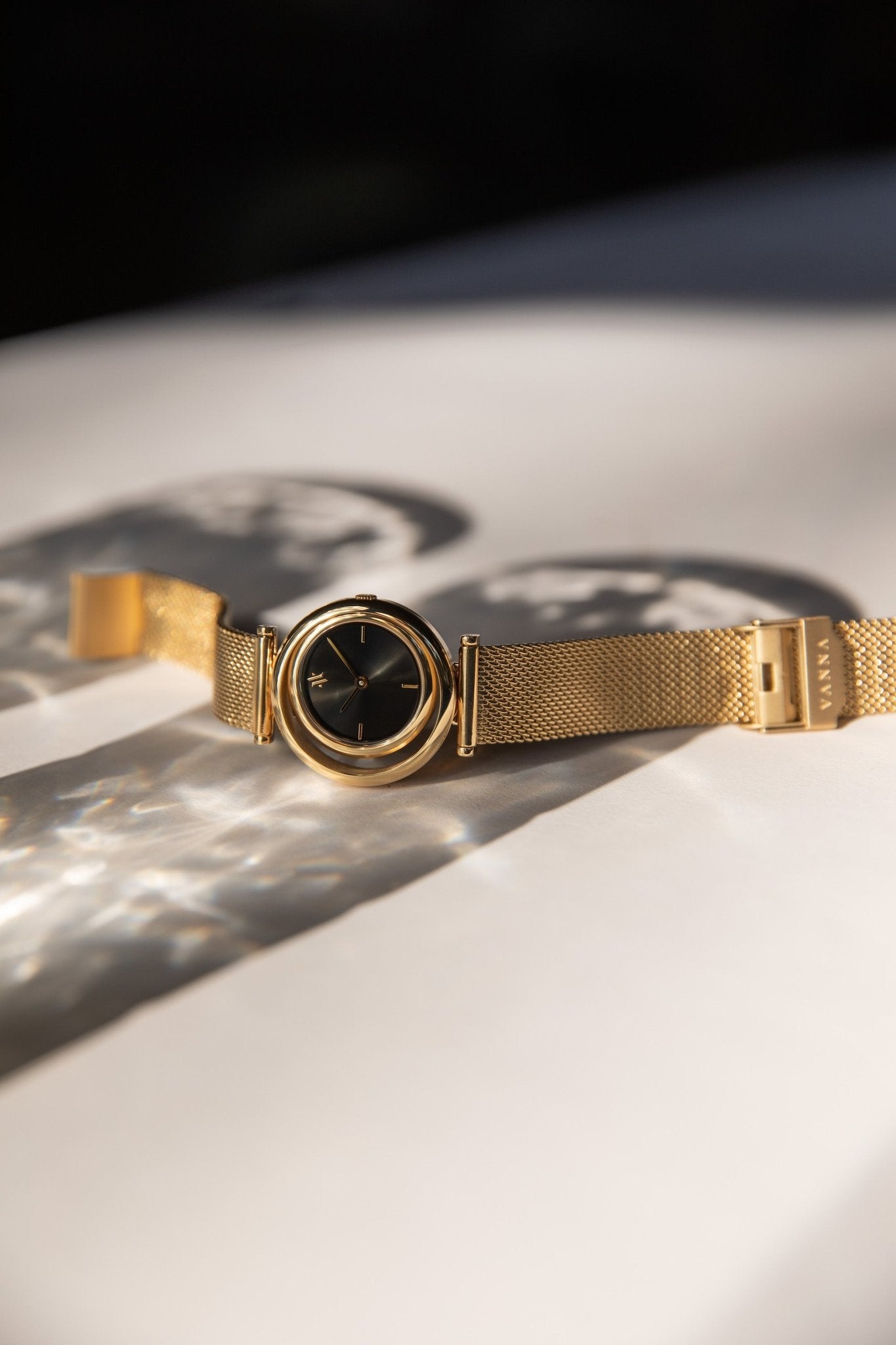 Meet Eclipse - roundly unique
Few natural phenomena have entranced and inspired humanity more than the eclipse. Here two heavenly bodies engage in a dance of light and shadow creating a magical moment full of wonder and awe. Our Eclipse watch collection was inspired by this magic.

Let's take a look at a few of the features that make Eclipse so special…

A face like no other - Second glances can be so rewarding. A close inspection of Eclipse's face reveals a design unlike anything you've ever seen on a watch before. Here two circles seamlessly converge, one inside the other. The asymmetrical arrangement of these two circles is subtle, provocative, and entirely unique.

Uncompromised design - Glance to the side and you'll notice Eclipse's perfectly hidden crown. A special attention to detail that allows Eclipse's face to form an unbroken circle when viewed from the front. Look on the back of the case and you'll find a charming graphical detail, specific to Eclipse, etched into the metal. No detail is too small to be considered on our watches.

The perfect partner - A beautifully fluid mesh strap adds the perfect finishing touch to this watch's composition. Offering easy adjustability and wear-all-day comfort, Eclipse's strap is perfectly color-coordinated with the rest of the watch. A secure latch ensures you never have to worry about being unwittingly parted from your Eclipse.