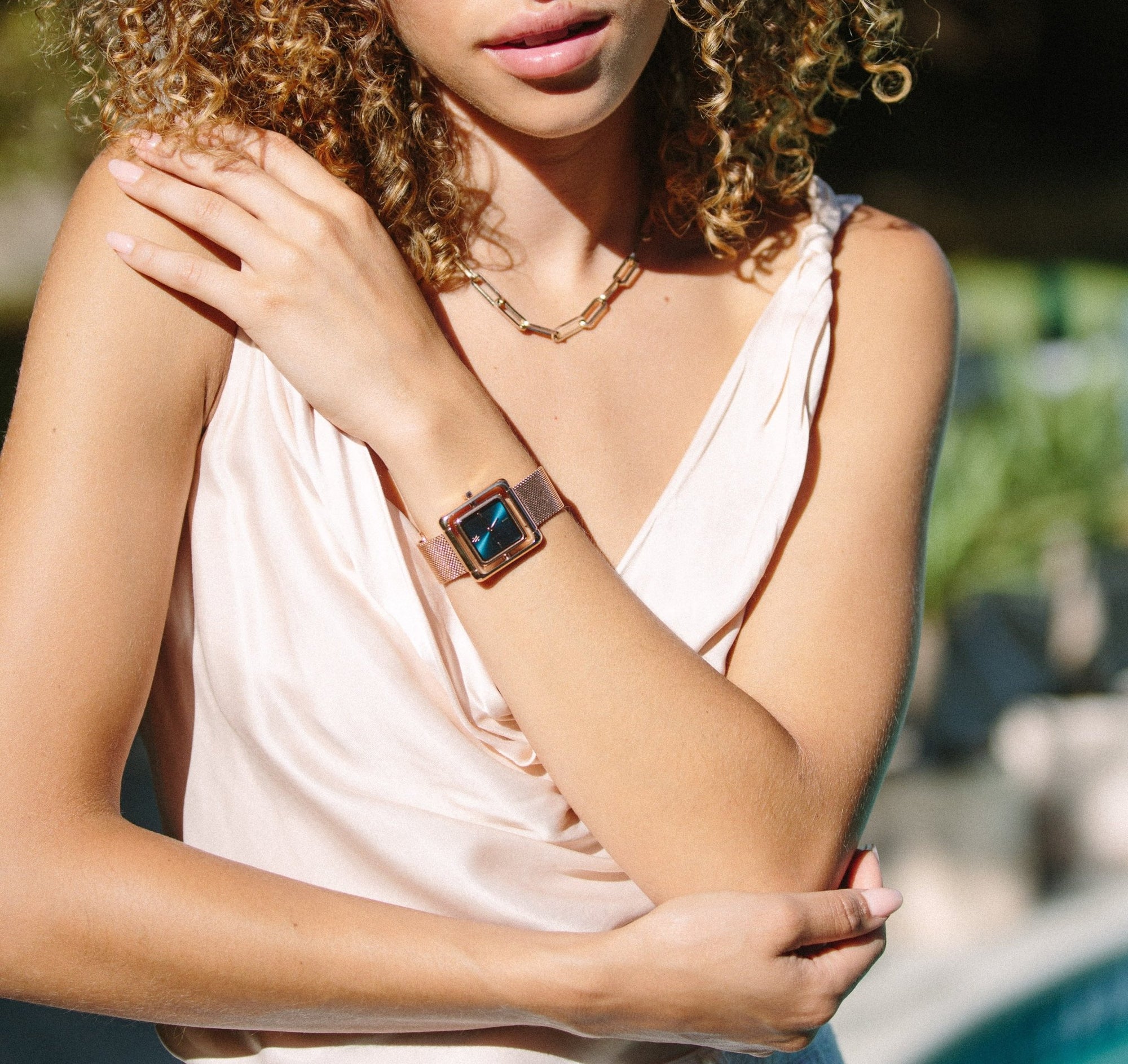 Meet Umbra - the one that started it all
You have to begin somewhere right? Umbra is our beginning. 
In nature, an umbra refers to the part of the shadow of a solar eclipse where the moon completely blocks the light from the sun. That magic moment when you hold your breath and make a wish. This is the spirit of out Umbra watch. 
Let's take an in-depth look at Umbra's details…
A face for the ages - Umbra features a striking floating face design, a square within a square suspended by two metal posts. 
More than meets the eye - A special treat for Umbra's owner exists on the back case of this watch. There you'll find an intricate etched design invoking an umbra. A secret flourish.
Holding it all together - A sumptuous, flexible mesh band mesh band completes Umbra's package. So light and comfortable you'll forget you're even wearing a watch (not that you'd ever want to).
Material world - All this gorgeous design is backed up by exceptional craftsmanship and authentic materials like 23k gold plating and real gemstones. Umbra is the real deal through and through. A watch for the ages.
Of course, a watch is more than just the sum of its parts. At VANNA we make sure every last detail has been thought about…and then thought about again. Right down to the embossed VANNA logo on this watch's crown.