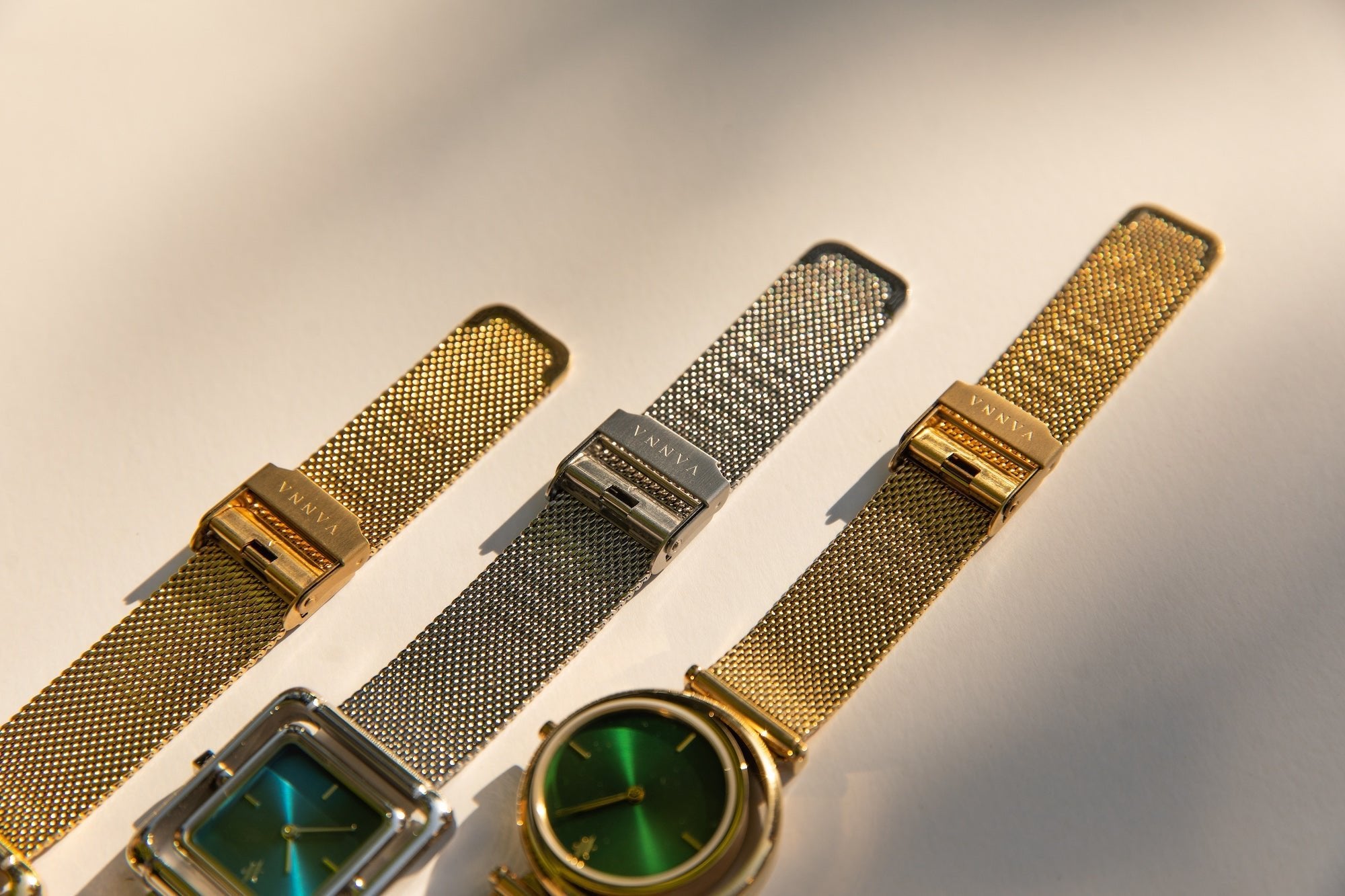 What's in a strap?
Every watch is a sum of many different parts. It only makes sense that a watch's face gets the most attention - it's the part of a watch you look at the most. Yet, good watch design doesn't just stop at a pretty face. Some might argue that a watch strap is of equal importance to a face. After all, a watch won't stay on your wrist without one. 
At VANNA, we very carefully consider which strap we pair with which design. Let's explore some of the different straps we offer and see what they say about the watches they're paired with…
Mesh strap - Both Umbra and Eclipse feature beautiful flowing mesh straps that perfectly complement their faces. Easy to resize, mesh straps combine the best of both worlds by effortlessly combining comfort and style.  
Link strap - Solid metal links join together to create gorgeously bold straps with mesmerizing repetition. Claire features our most delicate link strap with small, finely detailed links. Geminus shines with its highly detailed links. Luna and Nebula feature unique minimalist links while Linea ups the ante with its incredibly small and wide links. Each one of them a feast for the eyes, you simply can't go wrong with a link strap. 
Why not both? - Umbra offers the add flexibility with the availability of two different straps - in addition to the included mesh strap, there is an available link strap that can be easily swapped in, upping Umbra's boldness and giving the watch a whole new look. 
No matter what kind of strap you like the most, you'll find that all VANNA watch straps feature quality craftsmanship and high-quality materials. That's kind of our thing!