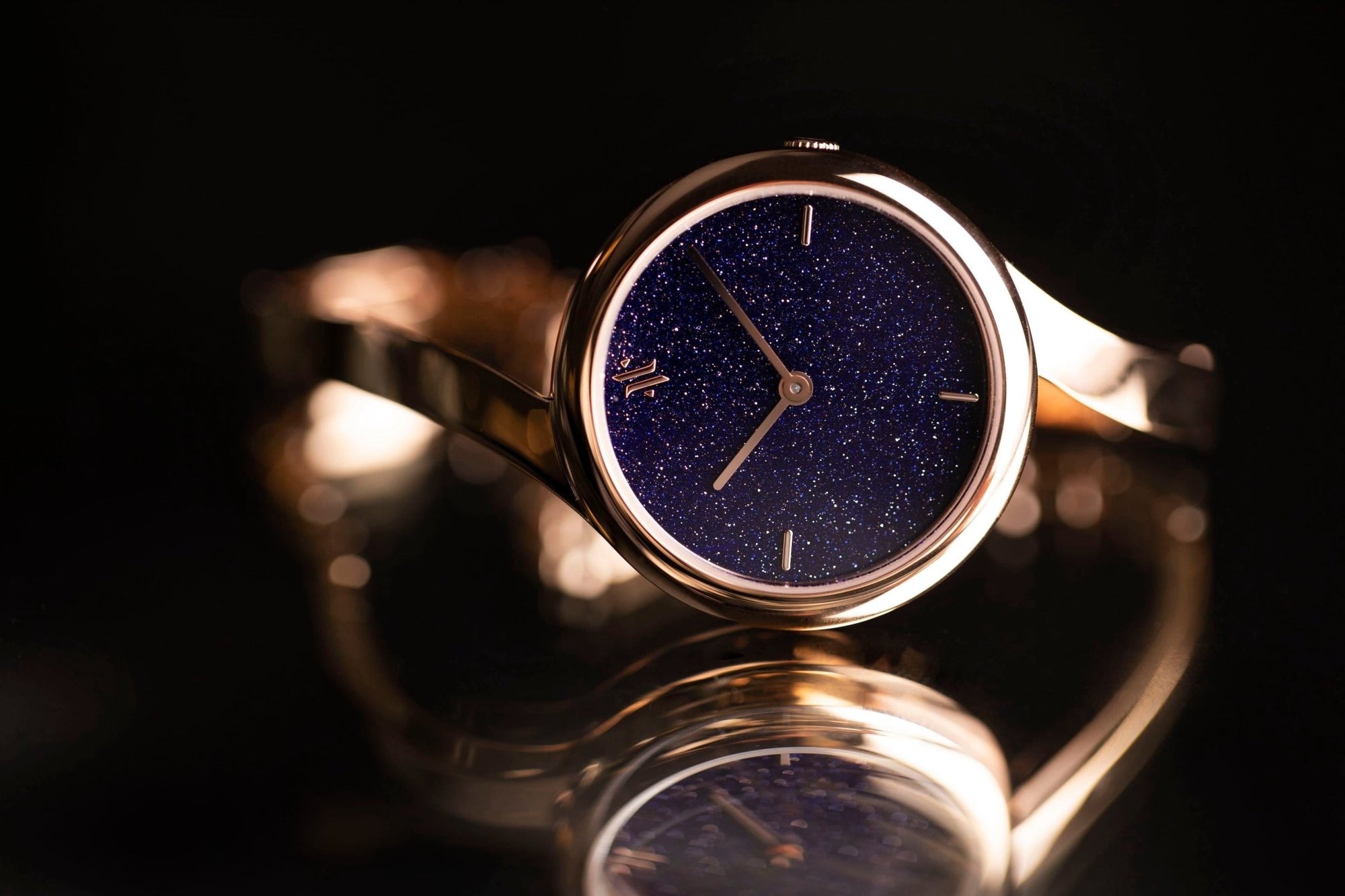 Details, details, details
At VANNA, our goal is to create watches that exceed our customer's expectations. We combine meticulous attention to detail and fine craftsmanship with truly attainable pricing so that everyone can enjoy the luxury of a beautiful, well-made timepiece.

Of course, a lot goes into making that happen. Let's take a look at a few of the details we've sweated to bring you exceptional quality for exceptional prices.

Embossed crowns - Look closely at your watch's crown and you'll notice a precisely-embossed VANNA logo. No detail is too small for our watches.

Beautifully functional straps - Watches are so much more than just a pretty face. Each and every one of our watches features a specifically chosen strap to complement its face. Beauty may be greater than just the sum of somethings parts, but having great parts certainly does help.

Authentic materials - Genuine gemstones mean each gemstone watch is unique. Genuine 23k gold plating and solid stainless steel mean beauty and durability. No faking here.

We take a holistic approach to everything we make - more than just looking good, our watches exude a sense of quality you can feel in your hands the first time you pick one up. That's the VANNA difference.