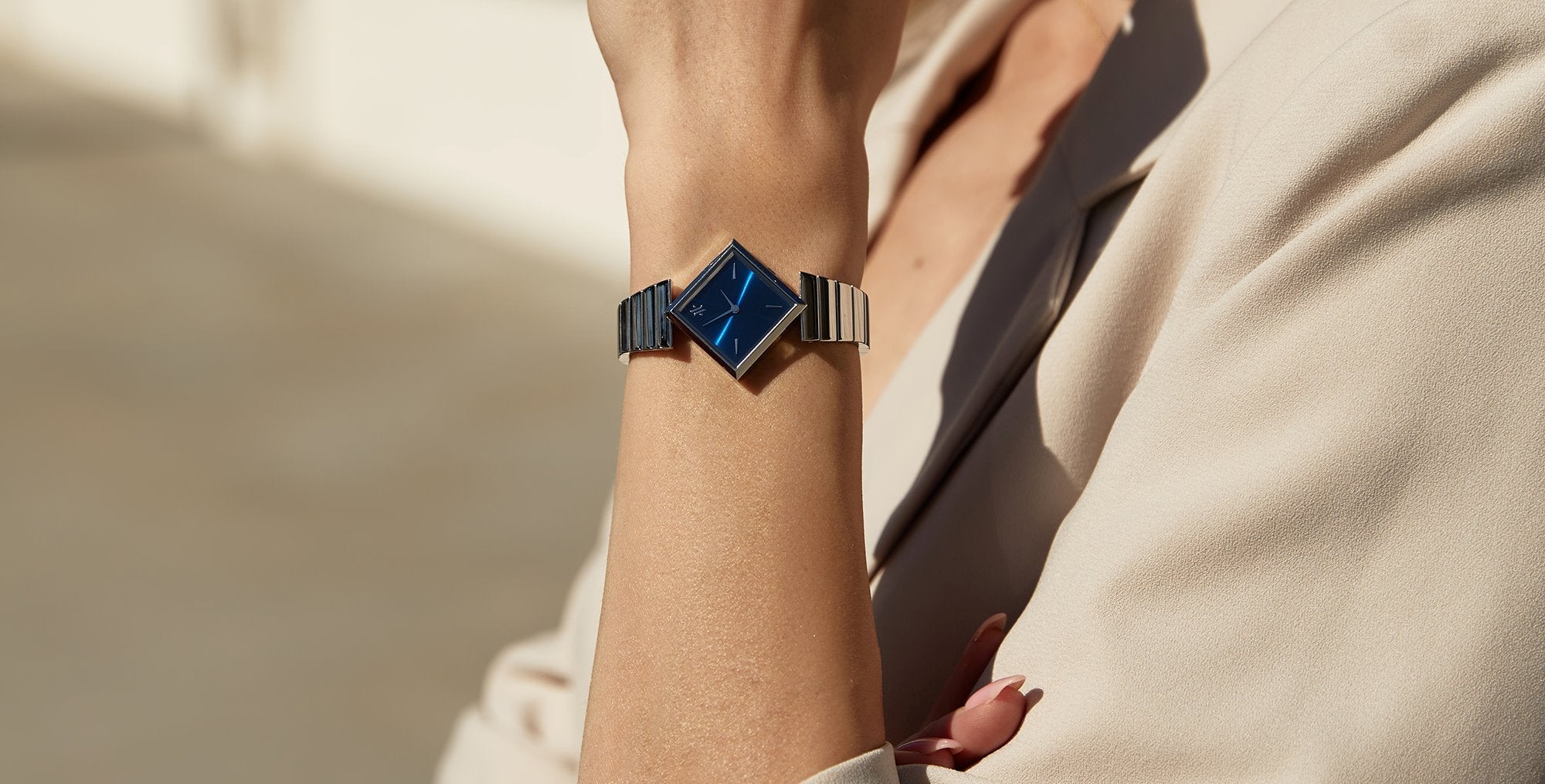 Elevate your office style
They always say you should dress for success and of course, the perfect outfit isn't complete without the perfect watch. Not only will a watch keep you punctual, but it will also elevate your look in the office. Go ahead, impress your boss a little. It's good to stand out for the right reasons. 

Here are some of our favorite VANNA watches for a professional setting. All of them are sure to leave just the right impression with colleagues and clients alike.

Luna - Emphasizing precision, Luna communicates a polished, put-together style with its diamond-shaped face and impressively intricate link strap. Luna is a watch for the young professional who knows where she's going and knows how to look good doing it.

Geminus - Success doesn't always look the same, but with Geminus, it always looks very good. Luxurious details like a dual gemstone face and color-coordinated metals mean Geminus always has its best foot forward…and best foot forward is just the way you want to look at work.

Umbra - Structured but never pretentious, Umbra's square face appears to float within another outer square rim, each perfectly complementing the other. Gorgeous details like an intricate mesh band and only heighten this watch's ability to impress.

Eclipse - More than what first meets the eye, Eclipse delights with its ever-so-slightly asymmetrical design. This watch's face is actually a circle within a circle, set to the side to mimic a solar eclipse. How clever is that?

Your watch is an expression of yourself and choosing the right one for every occasion is a great way to reflect your own unique personality. Express your professionalism with an exceptional VANNA timepiece and grab attention in the office for all the right reasons.