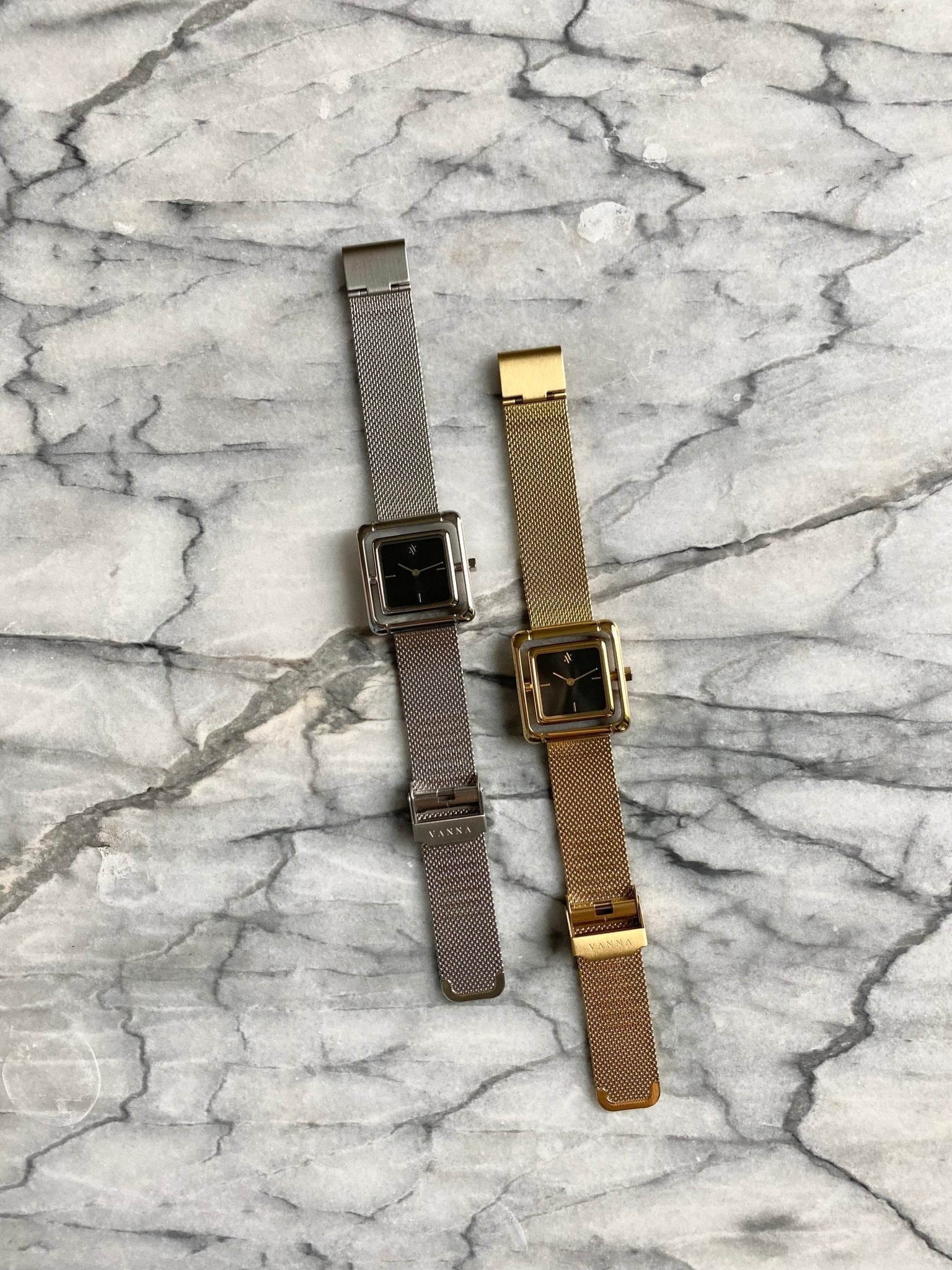 Let's talk metal
When selecting a watch you have many different things to consider. A foundational part of a watch's style is the metal it's made from and plays a big role in your potential new watch's look and feel. Let's explore the different metal choices in VANNA watches.
Yellow Gold - Yellow gold has been the go-to metal of choice for high-end jewelry since ancient times and for good reason. It's bright yellow luster catches the eye with its unique richness. Yellow gold is an incredibly versatile metal choice for your new watch, one that can be worn anywhere from the opera to the beach. 
Rose Gold - Rose gold was first used by Carl Faberge, the man famous for his meticulously-designed and constructed decorative eggs for the Russian royal family. Rose gold, achieved by mixing yellow gold with copper, adds a warmth to anything it's used in. A bit more casual than yellow gold, a rose gold watch would be the perfect addition to a cozy outfit for an outing to the local farmers market on a crisp fall day.
Stainless Steel - Brilliant and extremely durable, stainless steel is the perfect example of form and function coexisting beautifully. A silver watch carries an air of precision and directness to it, making it perfect for a professional setting like an office. Stainless steel has a pleasingly modern quality to it, perfect for those looking for a bit more of a progressive vibe.
Of course there's no reason to limit yourself when it comes to your watch selection. Building a watch collection with different metal types ensures that you always have the perfect watch for the perfect finishing touch on any outfit. Who doesn't like choice?