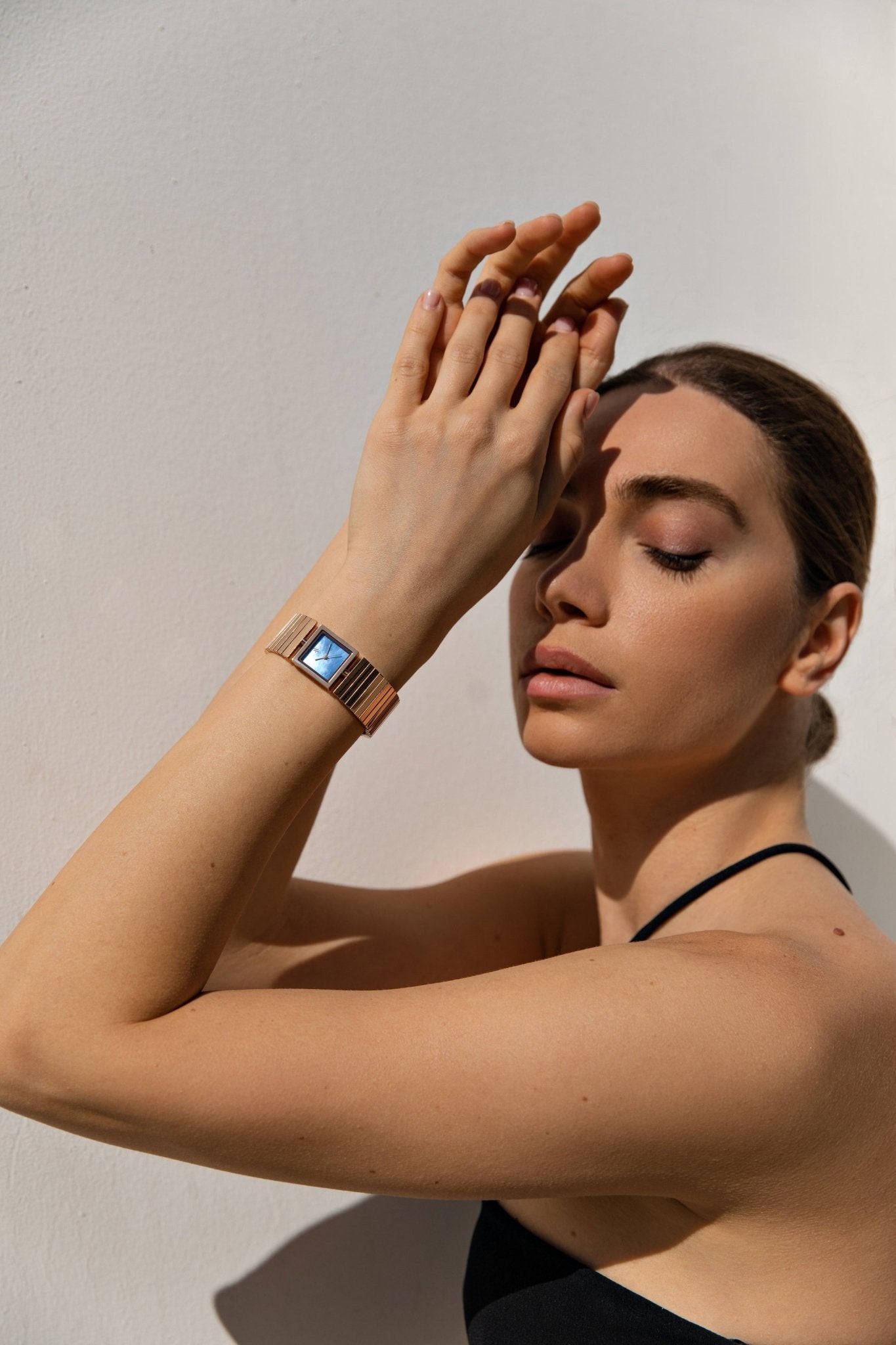 Personality match
Can a watch have a personality? We say yes! Your watch can be the perfect way to express your own personality as well. Every VANNA watch collection has its own story to tell, and you can make that story your own by choosing the perfect watch for you. Here we'll break down some of our styles to help you pick which one best suits your personality. 
For the extrovert - Think bold and beautiful. Take Nebula, for example; its daring design features a boldly-curving face, unlike any other watch you've ever seen before. Or Linea, with its striking symmetry and gorgeously intricate link strap, it's a watch that commands attention wherever you go. 
For the introvert - Think calm and classic. Our Claire watch is perhaps the best expression of this philosophy of design. With its elegant curves and delicate design, Claire never shouts but always gets the right attention. Umbra would also make a perfect partner for someone seeking a more demure look from their watch. Combining a rectilinear design with a fluid mesh strap, Umbra's beauty reveals itself the more you look at it. 
Something else to keep in mind with our watches is that no matter how bold or delicate the design, you can completely change the look of any of them by choosing a different colorway. Each one imparts each watch with a different look and feel. We're confident you'll be able to find a VANNA watch that's uniquely you.