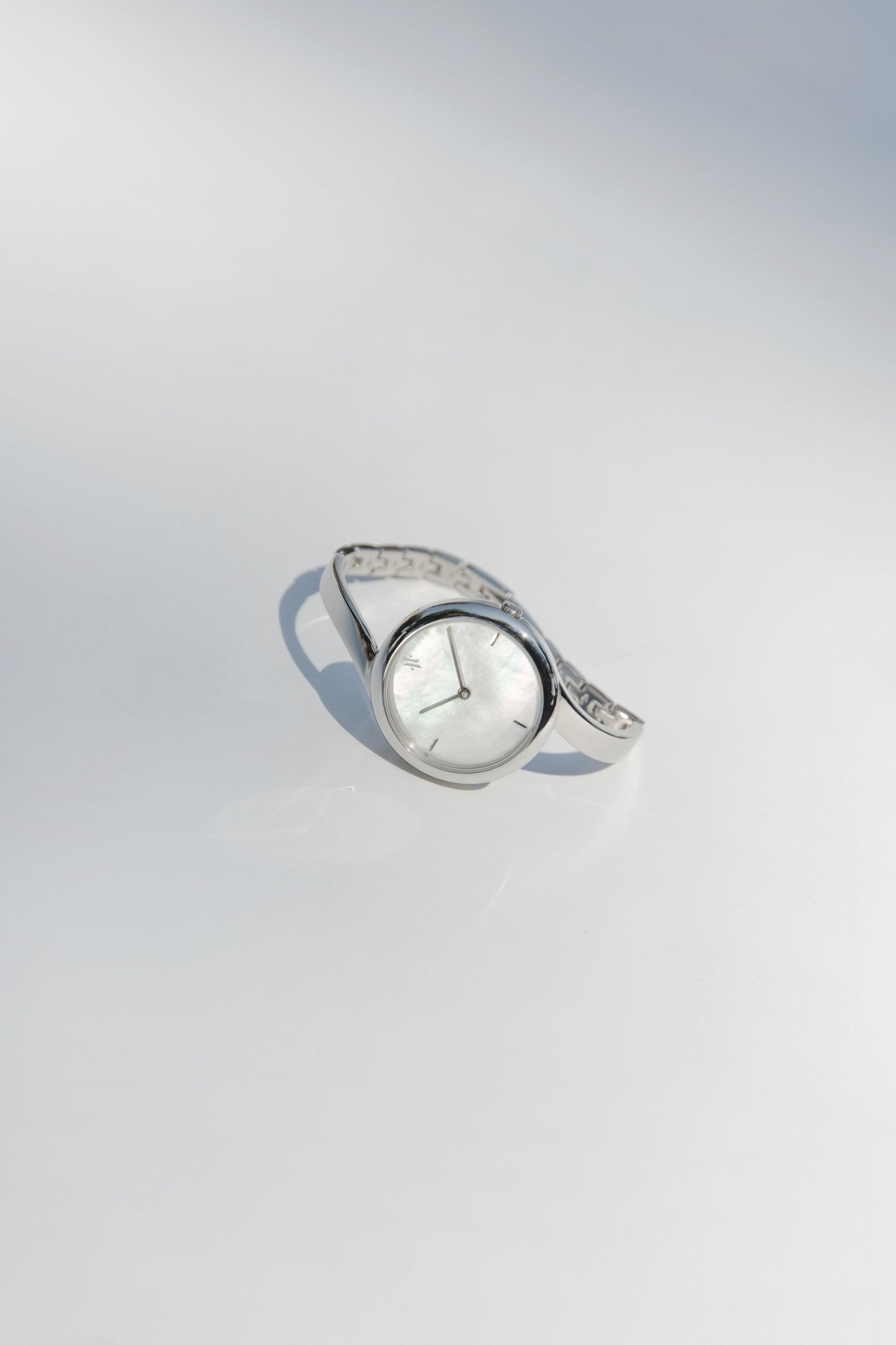 Sleek Silver
Silver's legendary versatility makes it a must-have in any fashionable person's accessory list. Not only does silver go with nearly everything, its uniquely cool tone adds an icy hint of sparkle to any outfit it's paired with. A silver watch is the perfect way to accessorize with a little bit of an edge.
Let's explore some of VANNA's silver watches and see how combining this multi-talented color with different designs and faces can completely transform a watch's style.
Eclipse Blue Pearl - We're blushing over cool tones. In this watch, our unique Blue Mother of Pearl is teamed with lustrous stainless steel. You'll think of freshly fallen snow reflected off a still lake every time you look at this stunning timepiece. 
Claire Pearl - Claire's smooth curves and delicate form are perfectly highlighted by stainless steel as it wraps around an iridescent Mother of Pearl face. Imagine a shooting star in a crisp night sky with this watch.
Linea Blue Pearl - Here again, Blue Mother of Pearl meets its perfect match with stainless steel. Linea's uniquely intricate link bracelet captures the light while the blue face draws the eye into this watch's beautifully rectilinear face.