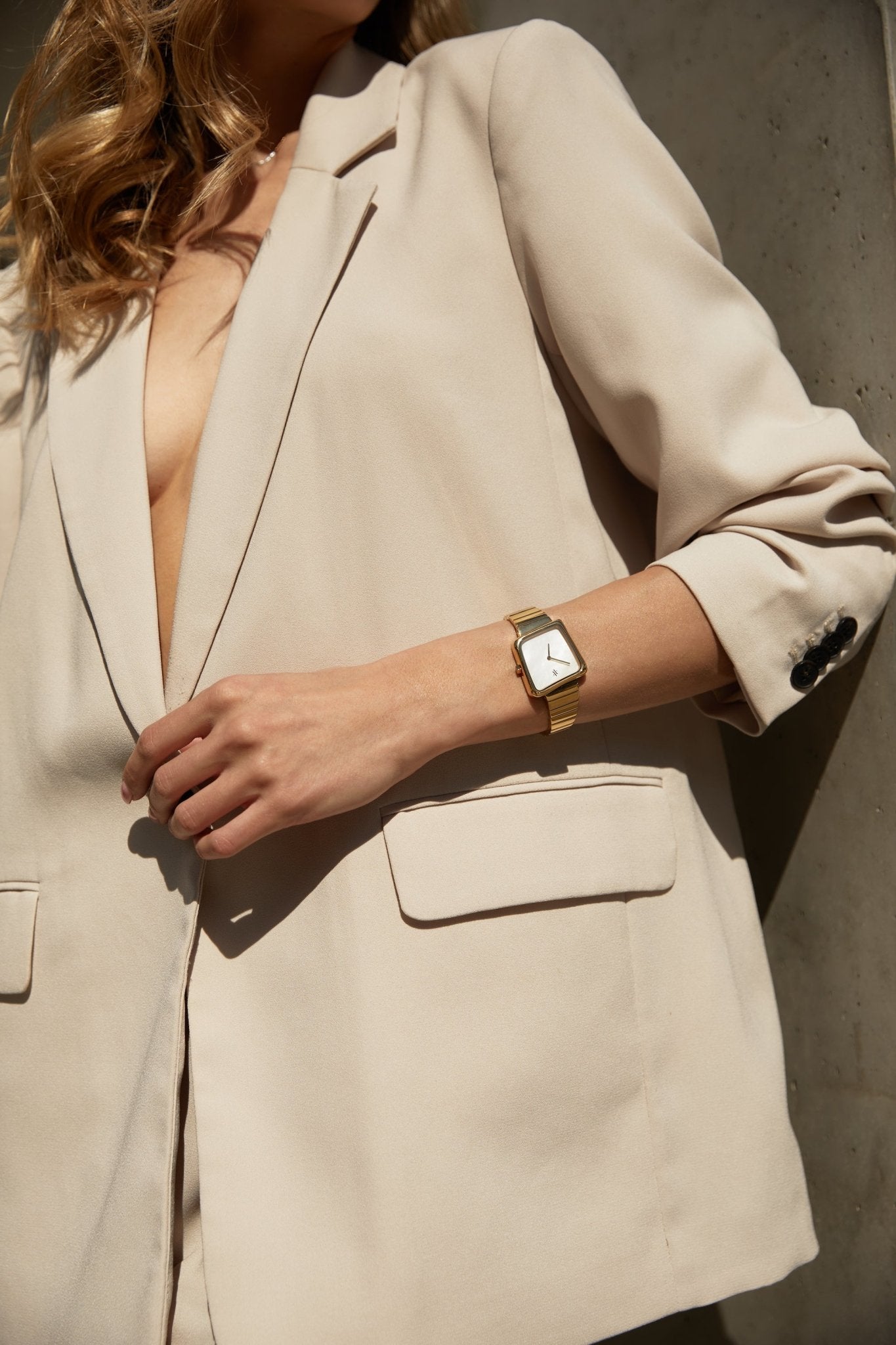 Which watch to wear with neutrals
Neutrals are an evergreen choice for those who enjoy relaxed, classic style. Known for their calm, soothing qualities, neutral colors are an easy way to look timelessly chic. Of course, any notable outfit isn't complete without the right accessories. We've put together a list of some of our favorite neutral-complimenting VANNA watches so you can live your best neutral life and look great doing so.

Linea Tiger's Eye - the warmth of Tiger's Eye is joined by stunning yellow gold in a glowing feast for the eyes. Marvel at Linea's gorgeous minimal design replete with its intricate link bracelet unlike any on any watch you've ever seen before.

Nebula Pearl - the gentle iridescence of genuine Mother of Pearl combines with either warm rose gold or luxurious yellow gold forming a softly elegant color combo, perfect to pair with neutrals. Both versions of this watch feature a unique freeform face design and a beautiful matching link bracelet.

Geminus Tiger's Eye and Pearl - combining the powers of BOTH Tiger's Eye and Mother of Pearl, this Geminus uses contrast to create a watch with a bold yet approachable presence. Paired with a gorgeous yellow gold case and band, you've just found the perfect watch to compliment your splendidly neutral outfit.